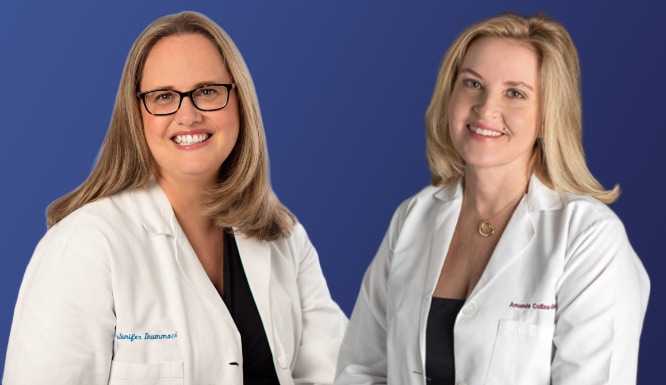 About Our Concierge Internal Medicine Practice.
As a member of our concierge medicine practice, you'll receive truly patient-focused and personalized healthcare. Our practice size is smaller than a traditional practice which means we'll have more quality time together—not only to treat complex issues but to focus on prevention and wellness.
You'll have peace of mind knowing that we offer little to no waiting for appointments in a fully sanitized, clean, safe environment.
-Dr. Amanda Collins-Baine & Dr. Jenifer Drummond
Welcome Jenifer Drummond, MD, FACP
"Through my work as a hospitalist for many years, I have gotten to know Dr. Collins-Baine and her staff. I chose to join their team because their care reflects the values I cherish most… incredible kindness, deep compassion, and a profound attention to detail. I'm thrilled to be part of a team that focuses on disease prevention and optimizing health to help patients live their best lives."
– Jenifer Drummond, MD, FACP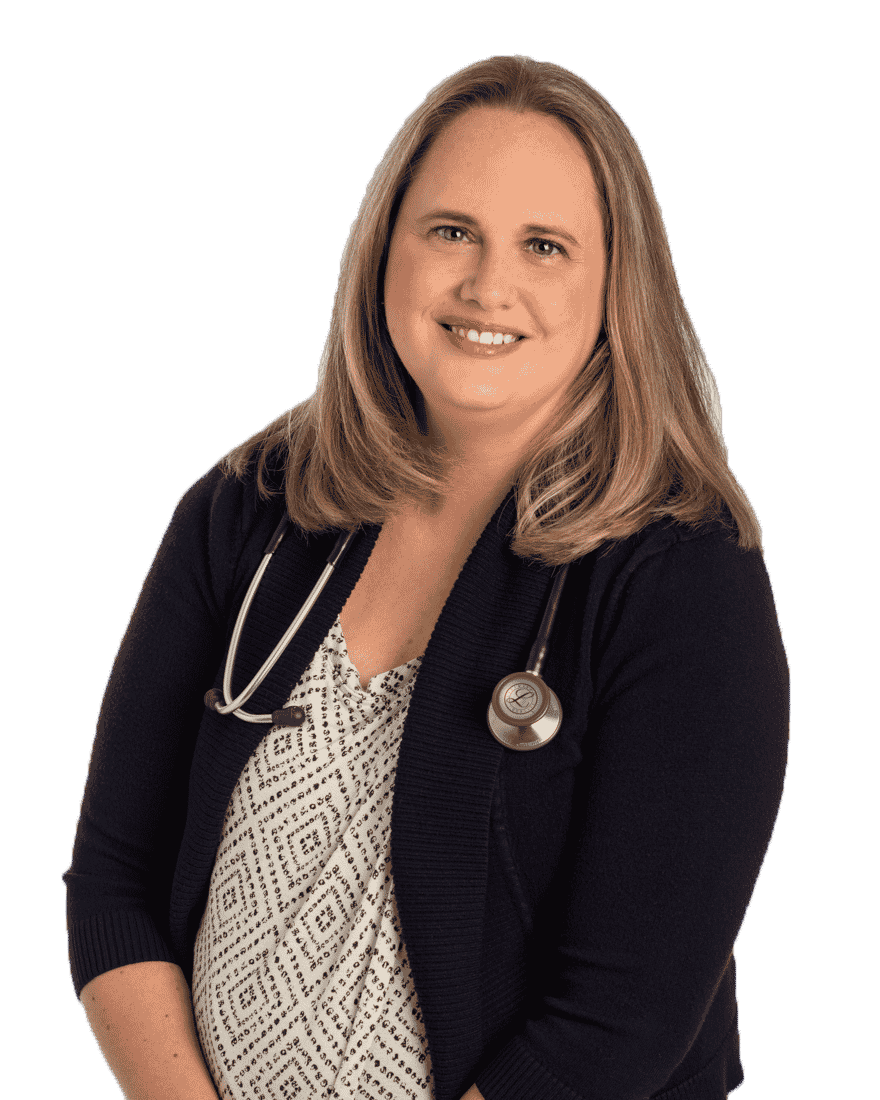 Some of the Many Benefits for Concierge Patients
Enhanced office experience
Little or no waiting in the waiting room
Extended office hours and house calls
Direct communication with us
A focus on prevention and wellness
What Is Concierge Medicine?
Concierge medicine, also known as membership medicine, is a relationship between a patient and a primary care physician in which the patient pays an annual fee or retainer. In exchange for the retainer, doctors provide enhanced care, including principally a commitment to limit patient loads to ensure adequate time and availability for each patient.
Telemedicine now availiable
We are pleased to offer our patients an easy-to-use telemedicine option as a convenient alternative to in-office appointments for check-ins, prescription refills, and other routine matters. All you need is a smartphone or computer with a webcam.
While we can handle many issues via telemedicine, please note that symptoms such as chest or abdominal pain may require a physical exam. Please call our office first so that we may determine if a virtual visit is the best option for you.
Here's what some members are saying about our practice
Emily H
Dr. Drummond has been the only doctor I've ever seen who really listens to everything you have to say and asks great follow up questions. I am so thankful for her and her knowledge! She truly cares for her patients and her practice and it shows. Reccomended her to anyone!
Kyle B
Dr. Drummond was amazing! Super friendly and actually cared about getting me better. Felt really comfortable under her care. Highly recommend!
Karen N
Dr. Drummond is an excellent physician. She is smart, sensitive to the patient and family, and follows up in a timely manner. She has good relationships with specialists and makes sure that they are aware of the patient's needs. My dear 94 year old dad is under her care, and she makes us both feel very comfortable. I highly recommend Dr. Jenifer Drummond!
Julie J
Dr. Collins-Baine is fantastic: kind, caring, thorough, and always available to answer your questions or see you at a moment's notice. It's unusual to have a doctor today that actually takes the time to know you as a person and as a patient and Dr. Collins-Baine does just that. She is wonderful. I highly recommend Dr. Collins-Baine and her practice.
Marion D
Dr Collins-Baine is a good listener, caring and always available, either in person or by phone. She is very knowledgeable with excellent referrals when necessary. Staff is attentive and responsive and familiar with my background. No need to explain myself. Outstanding practice. I feel fortunate to have found them.
Susan M.
My husband and I are thrilled with Dr. Collins-Baine. She is professional, knowledgeable, kind and very responsive when we need her. She always knows who to call when we have to see a specialist and we have been very impressed with her choices. If you aren't feeling well the last thing you need is to have to wait to see a doctor for days. Amanda is there for us and it really is a comfort.
Frank K.
Compliments all around – especially to the Office Team:  Susan and Diane, who keep things moving smoothly and with good cheer.  The whole operation that Dr. Collins-Baine has put together at Darien Signature Health is a pleasure to deal with.