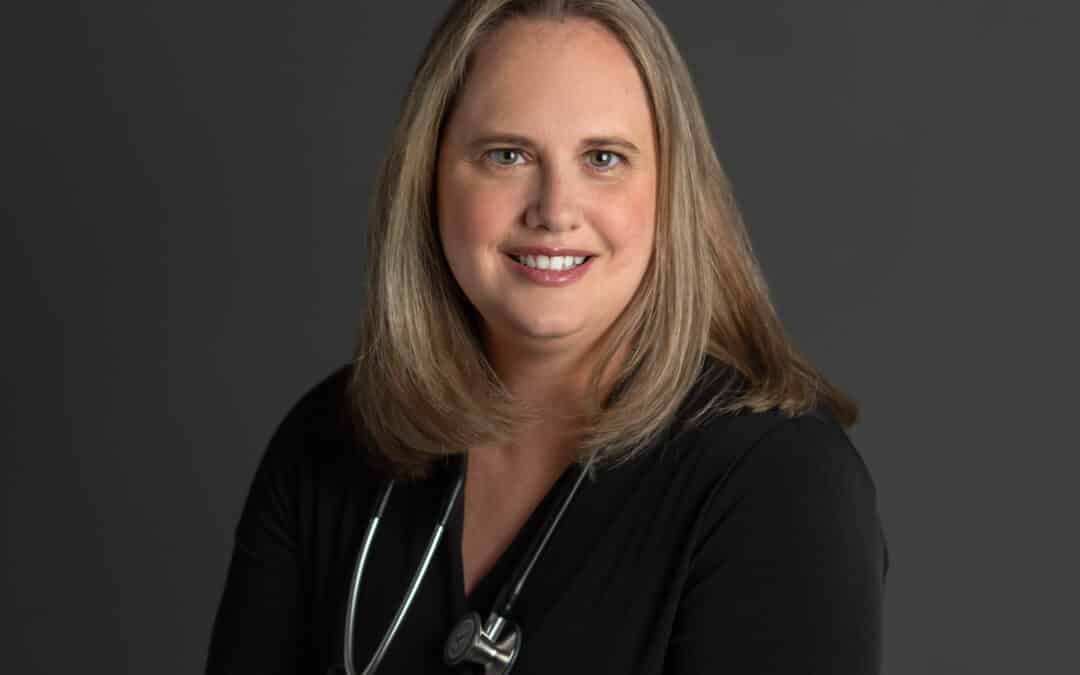 Dr. Jenifer Drummond
From the Fast-Paced World of Hospital Medicine to the Rewarding Practice of Concierge Care
Making the change from inpatient hospitalist at a busy facility to concierge physician at a small private practice has proven to be dramatically different in virtually every way. Hospital medicine is fast-paced. The illnesses treated are acute, often severe, and are typically life- or limb- threatening. The average length of stay is less than 1 week, and when patients are discharged home, we hope they receive the follow up care and services needed to fully recover. We don't know when, or if, we'll see the patient again. By contrast, outpatient medicine at a concierge practice has a much slower, more deliberate tempo, allowing the physician-patient relationship to develop meaningfully over time. Patients are seen for mild, acute illnesses as well as for management of their chronic conditions, and preventative care is prioritized for long-term good health. Practicing this way has opened my eyes to how profoundly concierge medicine can impact patients' lives.
The power of personalized care
Having practiced hospital medicine for over a decade, it's incredibly gratifying to now be on the flip side of patient care. I see the difference on so many levels. Being available to my patients for small health issues can prevent them from becoming bigger problems needing emergency care or hospitalization. Having the time to understand a patient's diet, exercise program, or sleep habits enables me to recommend changes that will help them feel better and more fully engage in life. The concierge model is designed to bring the patient's experience to the next level, including prompt scheduling of appointments when ill, unhurried office visits, and tailored, proactive plans to stay on the path to wellness.  The reward, for me, is being able to witness patients achieving their goals, celebrating life's milestones, and making memories with their loved ones.
Immediate support when needed most
Perhaps the most compelling aspect of the concierge approach is being available to patients when they most need advice and reassurance, many times after office hours, on weekends, or in the middle of the night. I saw this from my earliest days as a concierge physician, when a young patient joined the practice at a particularly stressful point in her life. She came to me in tears, desperate for someone to help her be healthier, but afraid she would be judged. We scheduled her initial, in-depth visit, but before that happened, she broke out in shingles and required immediate attention. The sudden setback in her health was particularly challenging given everything else going on in her life, and greatly compounded her stress. However, the prompt care and guidance I was able to provide made an enormous difference. We texted and spoke on the phone, she sent me a photo, and I started her on antiviral treatment that evening. I made time to see her in the office the next morning, to confirm the diagnosis. Ultimately, her case of shingles was mild, with minimal pain, and I believe much of that is due to being able to connect quickly. She later said that experience alone was worth the annual membership fee. From my perspective, it exemplifies one of the most important values of concierge medicine – offering wholehearted, compassionate support to patients when they need me most. Like a dedicated partner, I'm there for them in sickness, and in health. Spending time with patients, getting to know them as a person, and helping maximize their wellness is what concierge medicine is all about.
Universal appeal of concierge medicine
I've also found that people from all walks of life benefit from membership in a concierge medical practice. Busy working professionals with jam-packed schedules are accommodated with easily scheduled appointments that start on time. Those raising children or caring for an elderly family member, who frequently consider others' needs before their own, find much-needed support in a practice that prioritizes their well-being. Elderly patients receive the empathetic, thorough care they need to manage chronic conditions and enjoy vibrant health in their senior years. Seemingly healthy young patients also benefit from the care at a concierge practice, with a comprehensive yearly physical to ensure they stay on the right track, and prompt appointments when they're ill.
The opportunity to practice medicine this way and make a meaningful difference in my patients' lives is truly a privilege. I look back on my first year with a sense of deep gratitude, and look forward to many more years as a concierge physician.